Open media in modal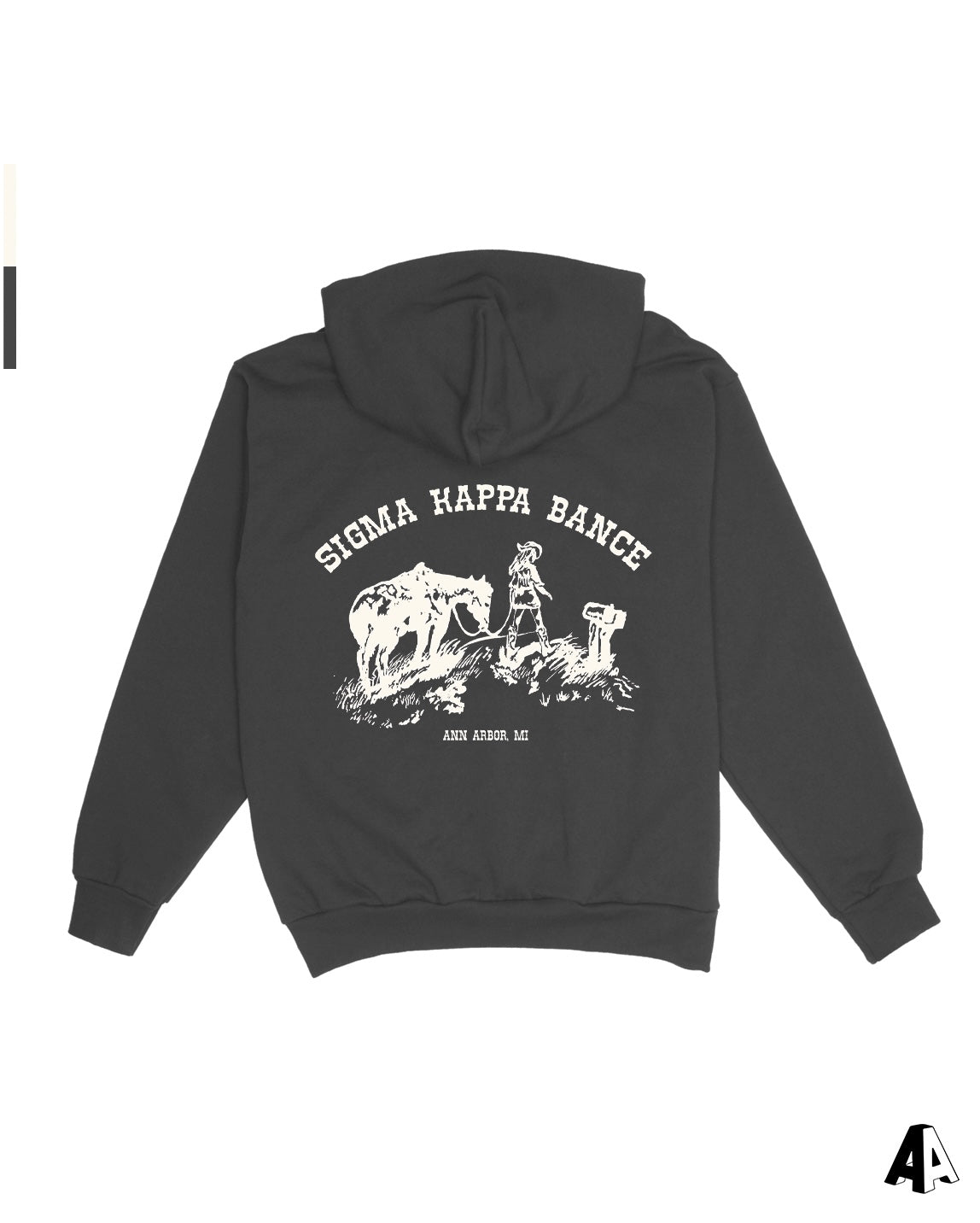 Open media in modal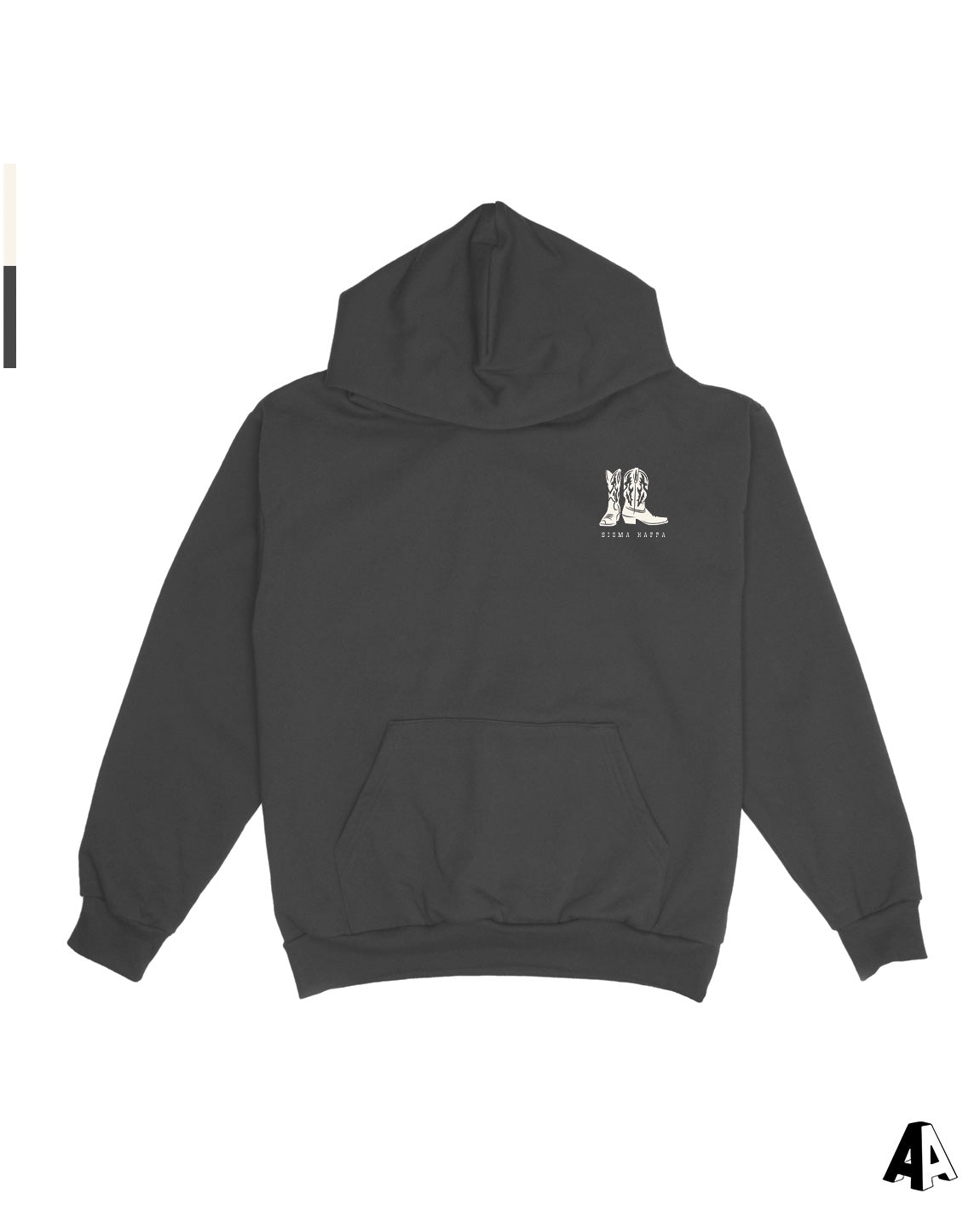 1
2
Bance Hoodie Sigma Kappa University of Michigan
You will be notified via email when production has been completed and your order has shipped. All products will be shipped to the following address regardless of what address is entered at checkout:
1811 Washtenaw Ave, Ann Arbor, MI 48104
Unisex Hoodie in Charcoal
Products will be put into production and shipped upon store closure. Please allow time for shipping / production during these uncertain times caused by COVID-19. We may be effected by statewide closure of non-essential businesses.


S

M
L
XL
Body Length
26 3/5
28
29 2/5
30 3/4
Body Length Tolerance
-/+ 1
-/+ 1
-/+ 1
-/+ 1
Chest Tolerance
-/+ 3/4
-/+ 3/4
-/+ 3/4
-/+ 3/4
Chest Width (Laid Flat)
17 12
19 1/2
21 1/4
23


Please note that products will not be delivered until 2-3 weeks after this store has closed
Sizing Chart
Hoodie / Crewneck (UNISEX FIT)
| | | | | |
| --- | --- | --- | --- | --- |
|   | S | M | L | XL |
| Body Length | 27 | 28 | 29 | 30 |
| Body Length Tolerance | +/-1 | +/-1 | +/-1 | +/-1 |
| Chest Tolerance | +/-1 | +/-1 | +/-1 | +/-1 |
| Chest Width (Laid Flat) | 20 | 22 | 24 | 26 |
| Sleeve Length (From Center Back) | 33 1/2 | 34 1/2 | 35 1/2 | 36 1/2 |
| Sleeve Tolerance | +/-1 | +/-1 | +/-1 | +/-1 |
Classic Baby Tee (WOMEN FIT, RUNS SMALL)
| | | | |
| --- | --- | --- | --- |
|   | BODY LENGTH | CHEST WIDTH | SLEEVE LENGTH |
| XS | 211/8 in. | 125/8 in. | 53/8 in. |
| S | 215/8 | 135/8 in. | 51/2 in. |
| M | 221/8 in. | 145/8 in. | 57/8 in. |
| L | 225/8 in. | 155/8 in. | 6in. |
| XL | 231/8 in. | 165/8 in. | 63/8 in. |
| 2XL | 235/8 in. | 175/8 in. | 61/2 in. |
Ribbed Tank (WOMEN FIT, RUNS SMALL):
| | | | |
| --- | --- | --- | --- |
|   | BODY LENGTH | CHEST WIDTH | ARMHOLE |
| XS | 183/8 in. | 91/4 in. | 91/2 in. |
| S | 187/8 in. | 101/4 in. | 97/8 in. |
| M | 193/8 in. | 111/4 in. | 101/8 in. |
| L | 197/8 in. | 121/4 in. | 101/2 in. |
| XL | 203/8 in. | 131/4 in. | 103/4 in. |
Crop Baby Tee (WOMEN FIT, RUNS SMALL)
| | | | |
| --- | --- | --- | --- |
|   | FRONT BODY LENGTH (HPS TO EDGE) | CHEST WIDTH (1" BELOW ARMHOLE) | SLEEVE LENGTH |
| XS | 161/2 in. | 125/8 in. | 33/8 in. |
| S | 17 in. | 135/8 in. | 31/2 in. |
| M | 171/2 in. | 145/8 in. | 35/8 in. |
| L | 18 in. | 155/8 in. | 33/4 in. |
| XL | 181/2 in. | 165/8 in. | 37/8 in. |
Long Baby Tee (WOMEN FIT, TRUE TO SIZE)
| | | | | |
| --- | --- | --- | --- | --- |
|   | S | M | L | XL |
| Body Length | 26 1/4 | 26 3/4 | 27 3/8 | 28 |
| Body Length Tolerance | 3/8 | 3/8 | 3/8 | 3/8 |
| Chest Tolerance | 1/2 | 1/2 | 1/2 | 1/2 |
| Chest Width (Laid Flat) | 16 | 16 3/4 | 17 3/4 | 18 3/4 |
| Sleeve Length | 6 1/4 | 6 1/2 | 6 3/4 | 7 1/4 |
Standard Shorts (WOMEN FIT)
| | | | | | |
| --- | --- | --- | --- | --- | --- |
|   | WAIST | INSEAM | FRONT CROTCH | BACK CROTCH | HIP WIDTH |
| S | 26 in. | 21/2 in. | 111/4 in. | 15 in. | 201/2 in. |
| M | 28 in. | 21/2 in. | 115/8 in. | 153/8 in. | 207/8 in. |
| L | 29 in. | 21/2 in. | 121/8 in. | 157/8 in. | 217/8 in. |
| XL | 30 in. | 21/2 in. | 125/8 in. | 163/8 in. | 227/8 in. |
T-Shirt (UNISEX FIT)
| | | | | | |
| --- | --- | --- | --- | --- | --- |
|   | S | M | L | XL | 2XL |
| Body Length | 28 | 29 | 30 | 31 | 32 |
| Body Length Tolerance | +/-1 | +/-1 | +/-1 | +/-1 | +/-1 |
| Chest Tolerance | +/-1 | +/-1 | +/-1 | +/-1 | +/-1 |
| Chest Width (Laid Flat) | 18 | 20 | 22 | 24 | 26 |
Sweatpants (UNISEX FIT
| | | | | | |
| --- | --- | --- | --- | --- | --- |
|   | S | M | L | XL | 2XL |
| Inseam | 30 1/2 | 31 | 31 1/2 | 32 | 32 1/2 |
| Waist | 26 | 28 | 30 | 32 | 34 |